Contact Us
Hours of Operation: 8:30 AM - 5:00 PM
Regular Schedule: Monday - Friday
Summer Schedule (June 15 - end of August): Monday - Thursday
OFFICE
2107 N 30th St
Tacoma, WA 98403

253-617-3700

Loading Email...
Dianne Stoehr, CPA
Founder
Office: 253-617-3700

Loading Email...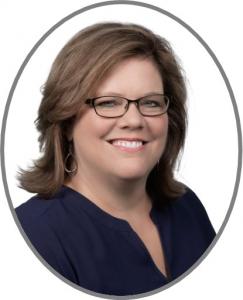 Experience and Expertise
Dianne has over 25 years' experience, in large local and national firms, serving individuals and closely held business clients in the area of Federal and State Income Tax. Her practice spans across a broad range of clients, with specific tax expertise in the real estate, construction, and professional service industries.
Dianne also provides Estate and Trust Tax services to Washington clients. She works collaboratively with Tacoma's top estate/trust attorneys to assist in the planning for and administration of a decedent's estate. Dianne's compassionate and communicative nature supports clients through an often-difficult process, while still providing the technical guidance needed in this complex area of taxation.
A Virginia native, Dianne and her husband, Dan, have lived in the Pacific NW since 1998. Dianne loves her proximity to the mountains and the Sound, spending time outdoors as much as possible. Her other interests include cooking, reading on her Kindle, planting her garden, and hanging out with her grandkids.
Education and Certification
B.S. in Accounting, Baptist College at Charleston

Certified Public Accountant, State of Washington
Professional and Community Affiliations



American Institute of Certified Public Accountants (AICPA)

Washington Society of Certified Public Accountants (WSCPA)

Tacoma Estate Planning Council

Board of Trustees, Tacoma Art Museum (2015-2021)
Kathy Reeves, CPA, MS-Tax
Senior Tax Manager
Office: 253-617-3700

Loading Email...
Experience and Expertise
Kathy has 30 years' experience, split between public accounting and in-house corporate tax positions. Kathy's expertise encompasses tax preparation and consulting for individuals and businesses of all sizes. She has worked extensively in multi-state income tax reporting and consulting, tax due diligence for business buy-sell transactions, and retail/manufacturing industry-specific tax issues.
Kathy is a native Washingtonian. After exploring the country as a young adult, she returned home with a new appreciation for life in the Pacific Northwest. Kathy enjoys playing outside with her grandkids, watching British detective dramas, and arguing about sports with her Massachusetts-born husband, Doug (Go Hawks!).
Education and Certification
B.A., Business Administration, Michigan State University
M.S., Tax, Golden Gate University
Certified Public Accountant, State of Washington